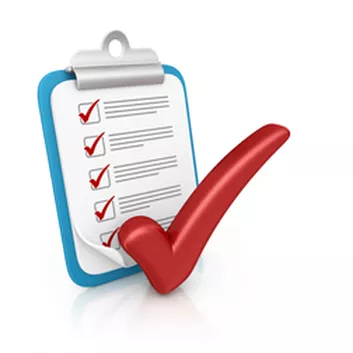 A big reason a property owner hires us to manage their property is because they want a higher quality tenant living in their property.
Our Screening Process is more time intensive than others. The extra time does not help our bottom line. However, we believe it will save our reputation, time and again, as our client's properties are taken better care of by higher quality tenants.
The Screening Process Includes:
Phone Screening

Detailed Application w/ multiple non-family references including employer, previous landlord, etc.

All references are called. No application is approved without references who have answered their phone.

Income is verified. Other verifications include: pets, smoking, late rent payments, how clean they keep their house, etc.

Discrepencies between application and reference statements are resolved or application is denied.

In-person Screening performed. No application is blindly approved. This is where our process shines. Our professional team is scripted with questions that help identify a high quality renter. Many automated screening systems might try to do this, but the fact is that data doesn't tell us the potential tenant's hygiene, mannerisms, habits, dress, cleanliness, and body language. These things have huge implications on how they will be as a tenant.

If all previous screenings have been found satisfactory, the application is approved.